Constantia Village
Shop 48b
Constantia Village Shopping Centre
Cape Town
South Africa
Tel: +27 (0)21 794 8233
Fax: +27 (0)86 720 0547
Trading Hours
Mon-Fri 09:00 to 18:00
Sat 09:00  to 17:00
Sun/Public Holidays 09:00 to 14:00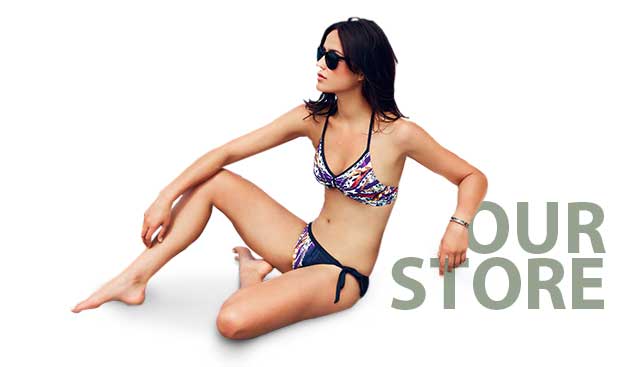 Dear Tarryn

I would like to tell you that I am very impressed by the service I received from Linneth at the shop .
I went there last Sunday. She helped me try on so many swimsuits and she kept bringing me different ones until I found the one that best suited me.
Due to the cost I was a little reluctant to buy it, so I put it on hold to decide if I wanted to spend the money on it as well as to go and try different swimsuits on at other shops. She was patient with me and never pushed her agenda to make a sale. Which I appreciated.
I then never went to buy the swimsuit this week and she called me today to say they having a sale and that my swim suit if I wanted was still available. Due to her going the extra mile and calling me and showing unbelievable customer service I went to purchase the swimsuit ( without having tried on other swimsuits as I originally thought I would)
She is defiantly an asset to your business and I wish more sales assistants were as good as she was.

Please do pass on to her my recognition of her.

Hi Tarryn,
I visited the Seaweeds Store last Friday.
I was assisted by Karen who was most excellent. She assessed my figure and needs very well and she has the most incredible people skills.
I bought a very lovely miracle suit from her. She even went the extra mile and had the shoulder straps slightly shortened.How wonderful for me!
Suffice it to say that Karin is a huge asset to your business. She is caring and very professional . Please advise her of my praise of her.
(FYI I went into similar store in Bryanston centre the previous day. Some disinterested young girl showed me a few costumes and I didn't even want to try them on. They were most unsuitable and uninteresting. So I stepped in and out within a few minutes.) Kind regards, Elaine Fienberg


MonzaAdmin
Competition Winner for Spring Day!
Congratulations to Shelley Steele on choosing a fabulous Moontide bikini in the Spring Day Facebook competition:
Another happy customer:
"Hi Tarryn
Thanks to you and your wonderful staff for […]
MonzaAdmin
Patricia de Lille the Mayor of the City of Cape Town and the Western Cape Democratic Alliance Leader is a regular Sea Weeds shopper.
MonzaAdmin
Joseph Ribkoff is pleased to be outfitting Devi Sankaree Govender, an award winning Television
Journalist in South Africa! Take a look at Devi's first appearances rocking her Joseph Ribkoff Styles while […]